I felt like Christmas all over the again – you did a pheonomal job on our memories!!!!!
When I open the boxes next year if I find any sick music boxes they are being sent to the true Music Box Elf.
I received them on Thursday and I am still having Christmas.
Can you send me your website so I can comment about you on my facebook and mark you as one of my favorite companies.
Thanks,
Beckie Brown,
---
Just received my snow globe back from you. It is like brand new. I cant thank you enough.
Judy Carey
---
Received my globe you repaired,,,,What a wonderful job you did . My daughter and grandsons love it.. I know the musicbox was not going to be replaced ,but the globe and the flakes are just perfect, thank you so much,gale
Gale Black
---
Thanks Paul your service has been great. I have told a few of my friends also my wife was very pleased. Thanks again hope your buisness keeps busy cheers Billy
William Mullan (Scotland UK)
---
Just wanted to reach out and say thanks for a beautiful restoration of my Mother's nativity mushroom snow globe/music box. It looks brand new! My Mother passed away in August at the age of 94, so this globe -- which I gave her as a gift nearly 20 years ago -- is now mine to remember her by. It will always be a cherished keepsake.

I would highly recommend your services and will pass along your business card to the shop where I originally purchased it. In fact, I stopped there first and asked about repairs -- but they had no idea how to do so!

Best Wishes, Marie Brown
---
I have received my snow globe safe and sound and a big thank you is due to you. It is absolutely fantastic, better than when it was new! I have put it in a very safe place, don't want it to get broken again, I am thrilled with it and have passed on your details to all my friends.
Thank you again, you have made me so happy.
Kind regards
Irene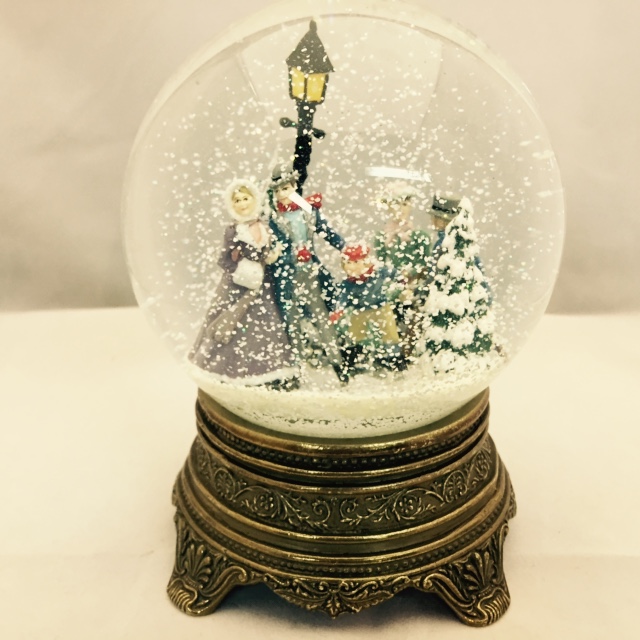 England UK
---
Paul-I just received my music box and it is wonderful-after all of these years- Thank goodness I found your web site.
Thank you again for your
expertise and promptness.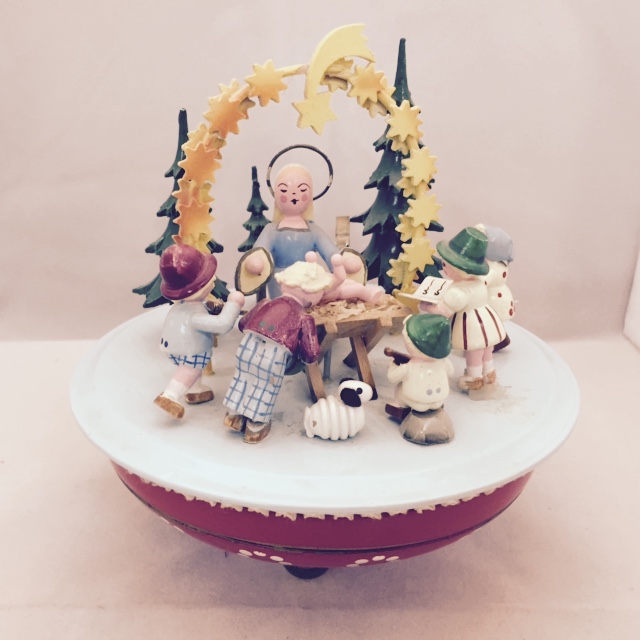 Melanie Hodge
---
Aladdin Globe Repair UK
Paul you beauty! Looks amazing, you have done an excellent job! Fingers crossed the weather will warm up a bit and I can get it on the window sill with the others
Stephen & Amy
Wales UK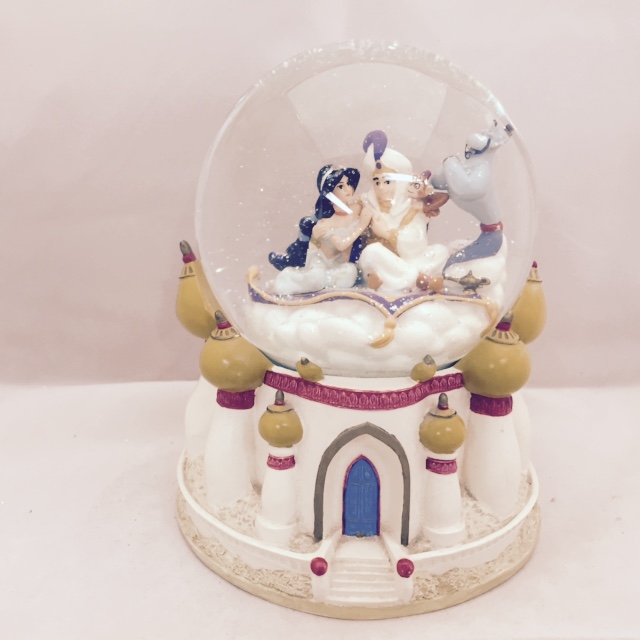 ---
Gondola Music Box
with Twirling Dancer
Paul,
Thanks for the great work my wife loved it and we ended up giving it back to her Mother (She cried tears of joy when she opened it) All the best Rich. (Horsham, PA)