Music Box Repair Gallery
Priceless, sentimental music boxes and musical figurines can be repaired and restored to working condition and bring back smiles again!
Antique or modern music box repair on most musical items such as jewelry boxes, musical decanter, musical plates, wooden Swiss revolving music box, porcelain figurines restored and playing music again.
We received a package of broken pieces (below left) and had a challenging restoration (below right) and a very happy customer.
Antique Non Playing Powder Box - Repaired and playing again!
Shattered broken pieces - Completely Restored Again!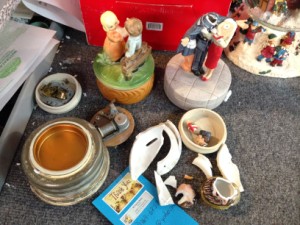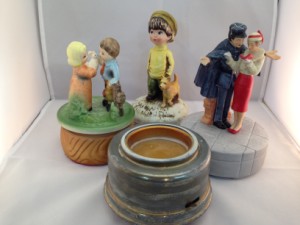 Reuge Swiss Music Box
This beautiful large handmade Swiss revolving music box playing again and all broken pieces restored. Listen to the wonderful harmonic rich tone playing "Silent Night".
Antique Japanese Music Box with Dancing Ballerina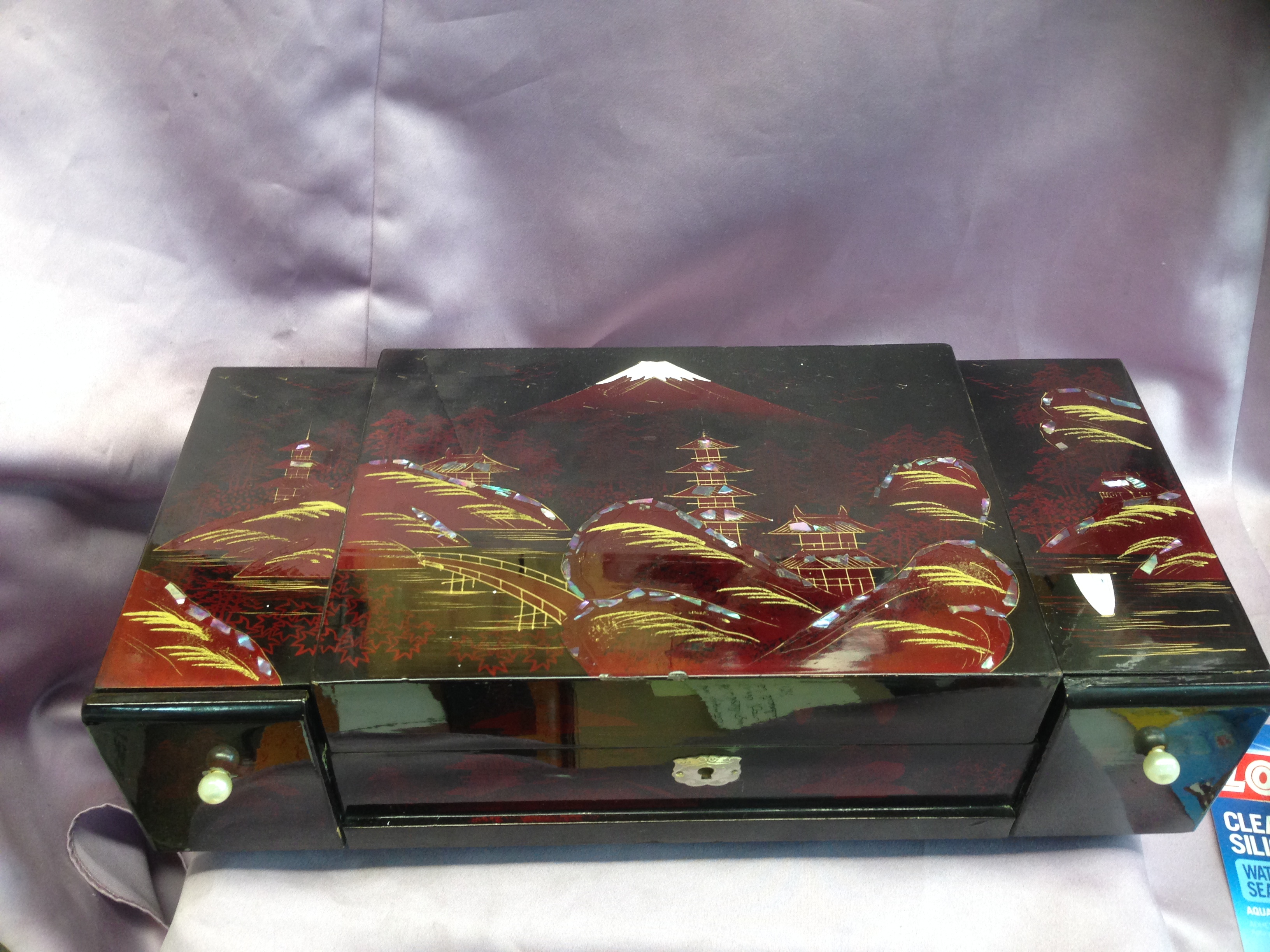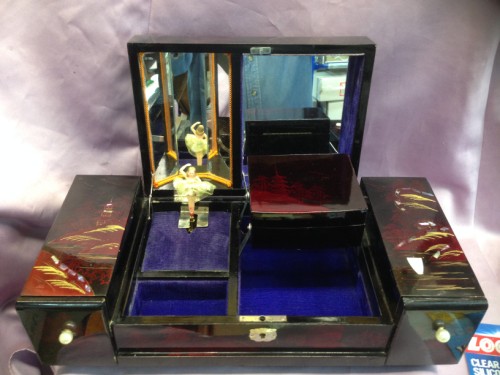 Antique Swiss 72 Note Pewter Music Box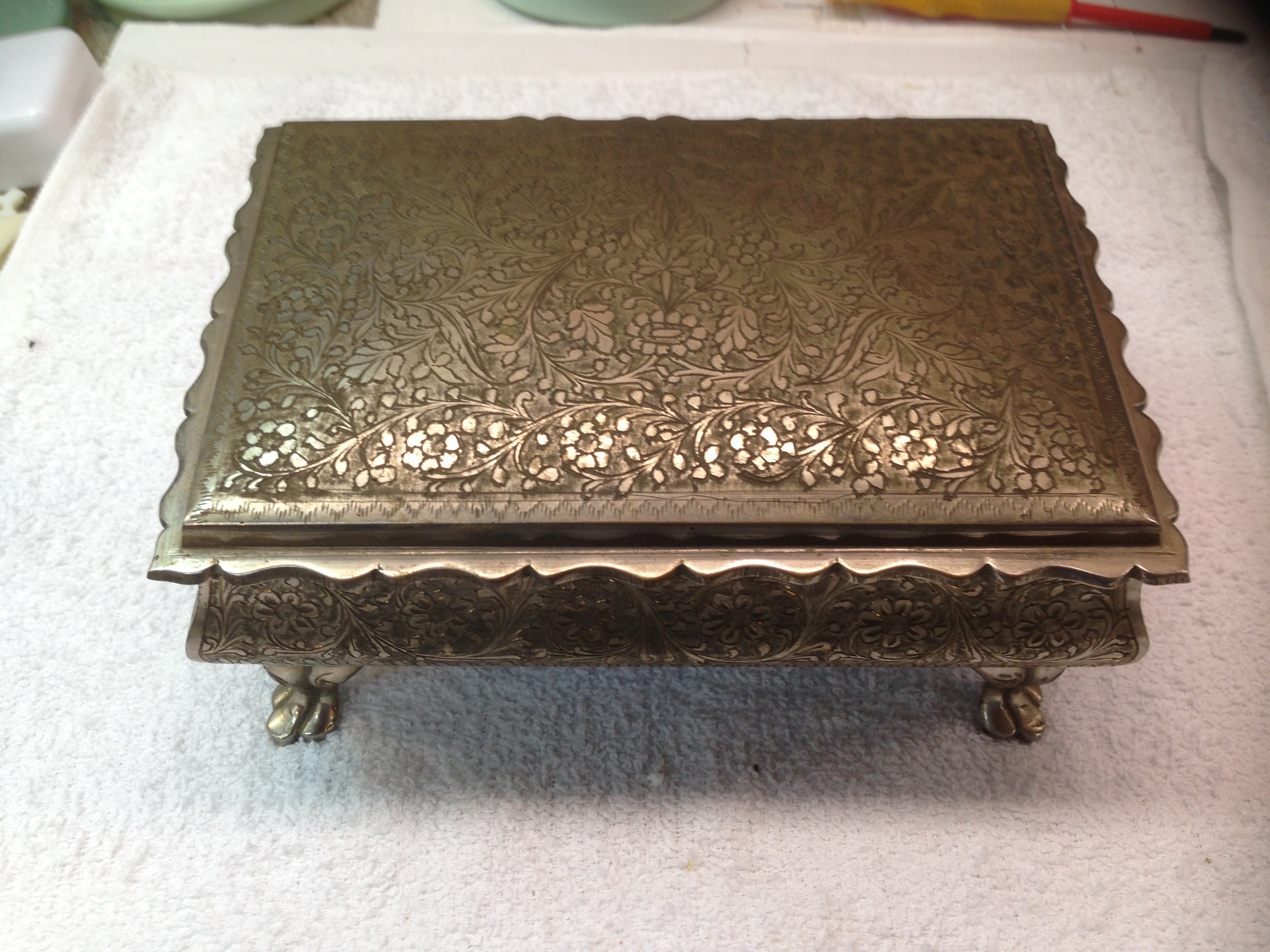 Restored Antique Porcelain Bride Revolving Musical Figurine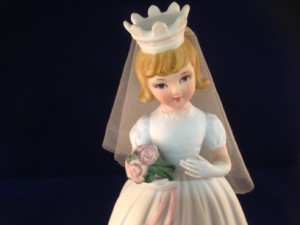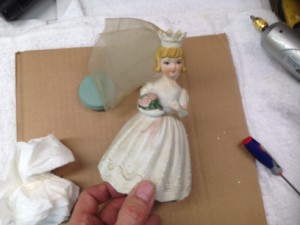 Swiss Music Box Repairs - Swiss Chalet & Teeter Totter
Wooden music boxes from Switzerland and Germany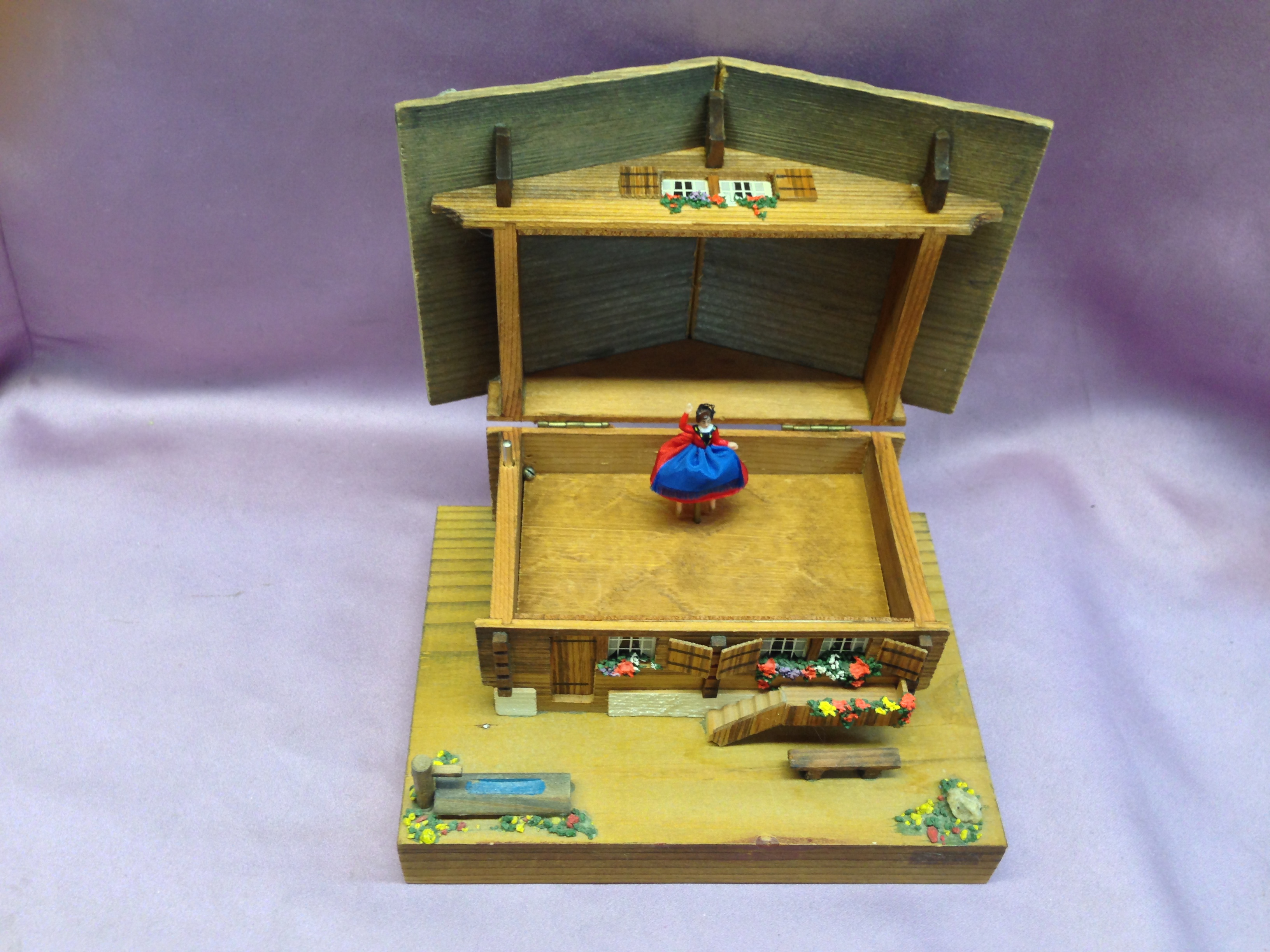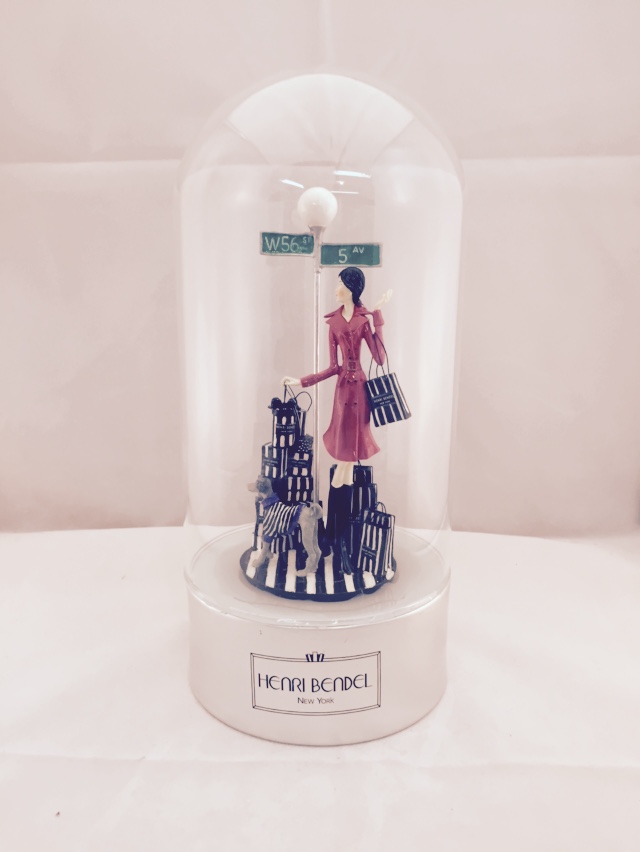 Two Disney figurines that were broken in pieces and also need painting work.
Both repairs turned out beautiful again as you can see below!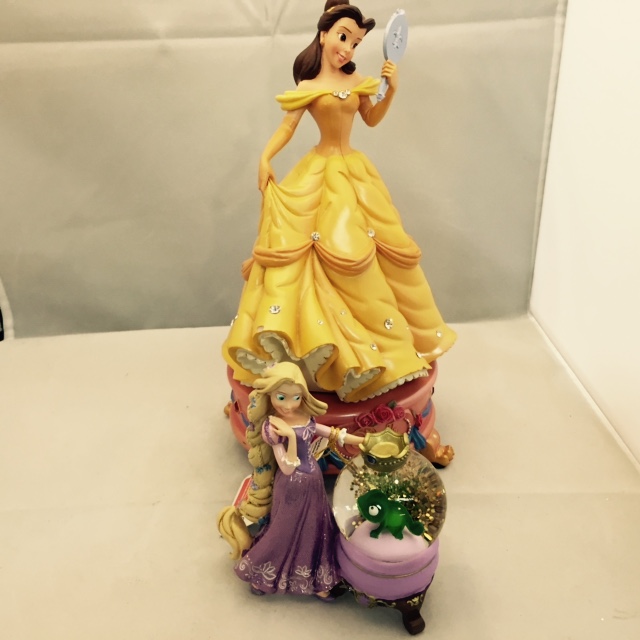 Vintage Reuge Heart Shaped Music Box
The movement was not playing and the beautiful wood heart, carved from olive wood, handcrafted in Spain had lost all its luster. I restored the finish by hand to new again.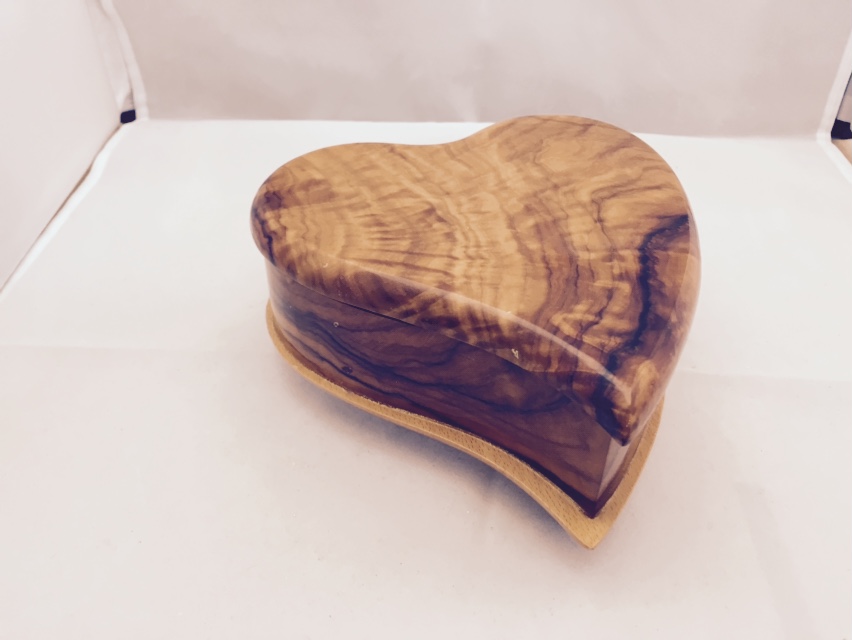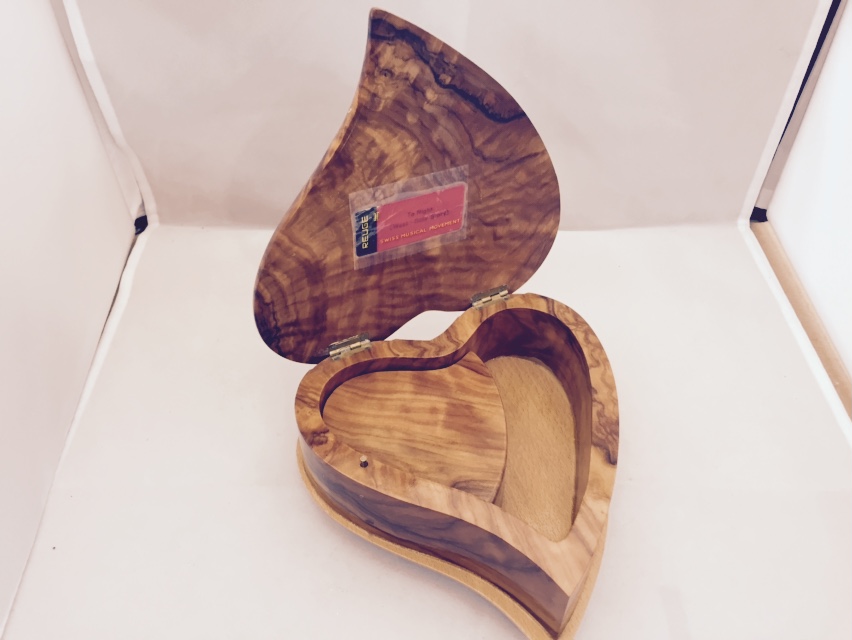 Vintage German - Swiss Wooden Music Box
This is a large German made, revolving older vintage music box that arrived with broken peices. This high quality Swiss music box movement was over wound and locked up and had not played for many years.
Another happy customer Thank you Melanie for taking time to write.
"Paul-I just received my music box and it is wonderful-after all of these years- Thank goodness I found your web site.
Thank you again for your
expertise and promptness.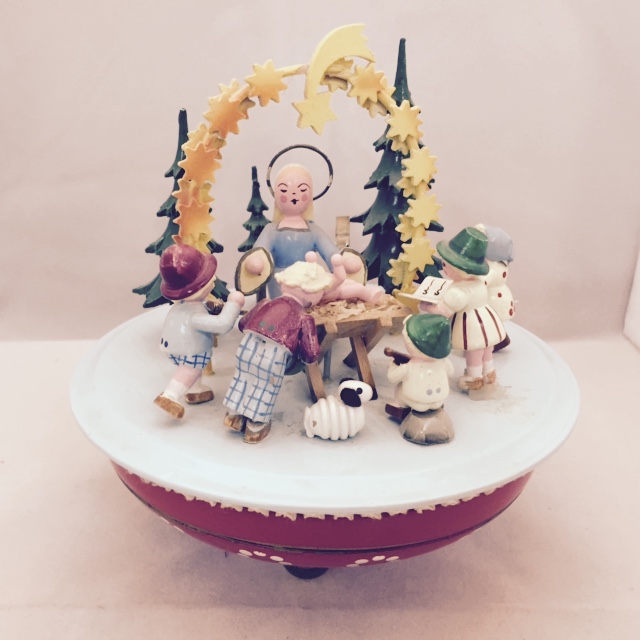 View more - Music Box Repair - Gallery ll