Broken Snow Globe? Glass Broken? Cloudy water?
Figurine Loose - Floating around? - Music Not Playing?
Broken Pieces - Arm, Leg, Angel Wing, Head etc?
Snow Globe & Music Box Repair
These are some of the question we get on a daily basis and the answer to all of them is "Yes" we can restore you priceless and precious musical snow globe or music box back to new again!
With more than 25 years experience in the music box industry, we astonish, delight and surprise clients everyday with the repaired results. Many clients think that their precious heirloom is beyond repair and are amazed at the finished heirloom.
We receive thank you cards, phone calls and emails, almost on a daily basis from happy customers all around the united states and Canada and sometimes even worldwide, because this service is such an art and very limited to craftsmen who can do this type of work, some countries do not offer these kind of repair service.
Music box repairs are normally completed and shipped back, within a few days to the owner in less than week in perfect working condition.
Snow globes as simple as they look, are a little bit more complex and require daily work for about 7 days to complete the fluids in the globe.
We receive client's "thank you" cards, phone calls and emails from happy customers on almost a daily basis and they are all deeply appreciated. Listen to this message left on the answering machine the other day from a delighted customer.
Click arrow to listen Annie .. we do appreciate you taking the time!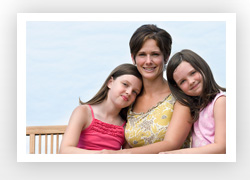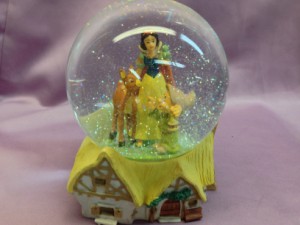 Wherever You Live!
We Can Repair It For You In Only a Few Days
Make sure you pack you treasured snow globe, figurine or music box very securely in a box or wrapped in bubble wrap and then use at least a 2" packing around the item of bubble wrap, Styrofoam peanuts. even though your item maybe broken, you do not want to create any more damage during shipping and this can be avoided by just taking a little time to pack it well.
You would not believe some of the packages we receive from customers that get damaged during shipping because they failed to put any packing around the item or use a box almost the same size as the snow globe they shipped.
Pack it well and avoid further damage and expense.
Ship it with UPS, Fed Ex or USPS Postal Service.
Send it to:
Gifts Online Inc
Repair Dept
145 Richland Road
Greeneville TN 37745
Make sure you include a note inside the box with your:
Name and address

Work and Home Phone Numbe

r

-

so we can contact you to let you know that we have received your sentimental, irreplaceable snow globe or music box safely and get your credit card number by phone to keep your information safe.

Email address

- If you include an email address -

We will send you the tracking information when we ship it back to you.
Thank you for taking the time to visit.